we are open!
precautions have being taken.
please feel free to wear a mask if you are more comfortable.
see you sunday at 10:30am
CORNERSTONE
BAPTIST CHURCH
At Cornerstone you will find a building filled with people who love Jesus, whose purpose is to spread the Gospel by connecting to Christ and to our Community, as well as with our Missionary Partners in 4 countries and the US. You will find people who worry more about your heart than what you are wearing.
​
If you are looking for a perfect church with perfect people, you will need to look elsewhere. At Cornerstone you will find imperfect people with problems & issues, who serve a Perfect God. And who would LOVE to have you join us!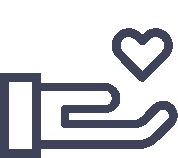 "Whoever is generous to the poor
lends to the lord, and he will repay him for his deed."