FOR THE HEALTH AND SAFETY OF OUR CHURCH MEMBERS AND THE COMMUNITY, WE WILL NOT BE MEETING ON SUNDAYS UNTIL FURTHER NOTICE.
We'd love to have you join us on Facebook on Sunday mornings at 10:30 for an encouraging word from our pastor. https://www.facebook.com/cornerstonebc/
CORNERSTONE
BAPTIST CHURCH
At Cornerstone you will find a building filled with people who love Jesus, whose purpose is to spread the Gospel by connecting to Christ and to our Community, as well as with our Missionary Partners in 4 countries and the US. You will find people who worry more about your heart than what you are wearing.
​
If you are looking for a perfect church with perfect people, you will need to look elsewhere. At Cornerstone you will find imperfect people with problems & issues, who serve a Perfect God. And who would LOVE to have you join us!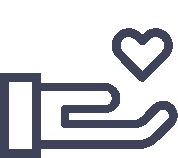 "Whoever is generous to the poor
lends to the lord, and he will repay him for his deed."